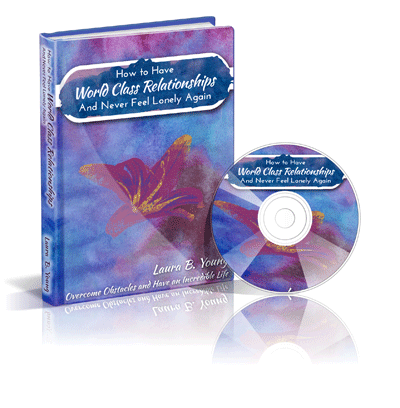 Do you believe that if you feel lonely that there is something is wrong with you?
Do you feel shame about your loneliness thinking others are not lonely, and complicate the situation by not reaching out, and isolating?
Do you try to avoid resolving the loneliness you feel and fear by clinging to the status quo in toxic or unhappy relationships?
Have you, or are you now staying in a bad relationships to avoid loneliness?
When you avoid confronting the power that loneliness has in your life you will sabotage your integrity, and feel ashamed. Loneliness is an obstacle when you want a passionate life… My work shows you how to transform loneliness.
Each Universal Obstacle contains:
A 30-minute audio
An eBook
A workbook


'I was ashamed of being lonely… '
… so I kept to myself to protect my secret.
I despaired of ever having close relationships. I boxed myself in and didn't know what to do, to get free. When I made plans to change, I went into overwhelm, and ended up being more depressed and down on myself.
A relative who called me a hermit suggested Laura's work to me. Laura's profound knowledge and wisdom and knowing how to share in such a way that it takes hold, changed me, and changed my life.
My life, at present has many warm relationships! I amaze myself. Now that I am more socially engaged, I raise my glass to Laura.
-J. Daniels