Laura B Young presents…
Self-Love is not Selfish
Livestream eCourse February 16th and 23rd 2021 at 7:00 CST
REPLAY AVAILABLE
Are you ready to become aware of…
How much self-love you are holding back?
How you are already enough?
It is time because Self-Love is not Selfish
Livestream eCourse on January 16th & 23rd at 7:00pm CST
It is time to know that the most important relationship that you will ever have is the one you have with yourself.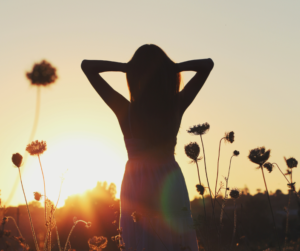 Join me and learn how to practice self-love.
Bring your feminine strengths forward because the world would be a very sterile place without them
Journal for self discovery and understanding with two journal prompts
Come out from under the shame and guilt that were taught to you as a young girl
Practice positive self-talk through specific exercises and examples
Believe that you are enough
Explore these beliefs through two guided visualizations
I realize I can't ask you to love yourself and you right now be able to do so. If that were the case, we'd all be ecstatically happy.
Self-Love: Is it any wonder why Women have a difficult time loving ourselves?
From birth we are conditioned to believe we are the second tier and pressured to fit in to our families and communities.
I'm not going to spend our time together blaming others, but to help you truly understand why women have this pervasive problem and how to start the process of change at its root.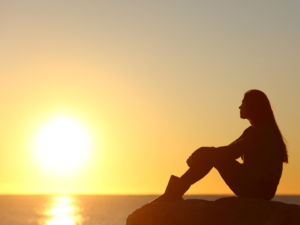 Journal prompts, guided visualizations, and discussions allow you to begin this journey now.
Find out why you consider it selfish to love yourself but not others.
There is no one size fits all here.
We are all gifted in different ways.
Be willing to be curious and open to the possibility of embracing and appreciating yourself as much as others.
If you already love yourself… great! For the rest of us self-love is a process, a journey if you will.
Allow me to guide you on your Journey to take the necessary steps to value all that you are even if loving yourself is too much of a stretch right now.
It doesn't matter whether you are a beginner or further down the road.
In 1992 I established a brick-and-mortar Private Practice, and now my Women's Life Coach services are available online. After working with Women for over 30 years, I know all efforts are cumulative – every step counts. Nothing is lost if you want to create a beautiful life.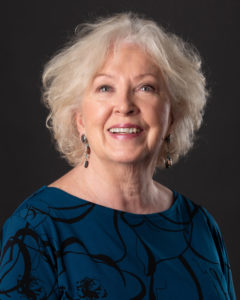 This Self-Love eCourse is for you to find out why you consider it selfish to love yourself but not others and begin taking steps to love yourself more completely.
'You gave me hope'
"At first my negative thoughts were, 'Right! Good luck to you in trying to get me in a relaxed state to journal. Why is that important anyhow?' I was amazed; not only did I let go but as Laura guided us through but -a younger me appeared looking sad; the me who was never enough. I realized also that I have turned my back on her through the years and disliked her early behavior. I have to change so I have decided to start with her. If I don't love her now, maybe I can, soon. Thank you Laura. You gave me hope."
-Amanda B. Toronto, Ca
You know there is more. Let's find it together.